Steve Campbell, RDT, FCGDent - Managing Director at Nexus Dental Laboratories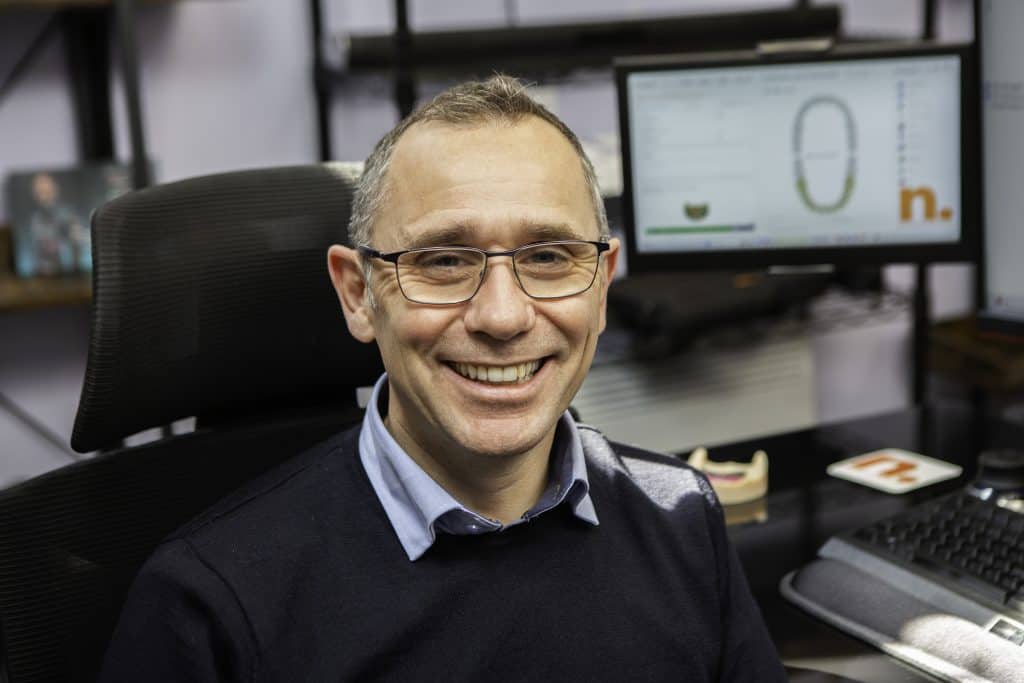 Registered Dental Technician (UK)
With a career spanning over 27 years, Steve Campbell is a testament to expertise and dedication in dental technology. As a GDC registered dental technician, Steve's journey in the field is marked by continuous innovation and a commitment to excellence.
His extensive experience includes a broad spectrum of restorative dentistry, with a specialised focus on implantology and the integration of digital and CAD/CAM workflows.
Industry Leadership and Recognition
Steve's leadership role at Nexus Dental Laboratories, a pioneering fully digital dental lab established in 2015, underscores his authority in the dental technology sector.
His expertise is further recognised through his prestigious positions:
President of the Dental Laboratories Association
Executive Committee Member and Full Accredited Member of the British Academy of Aesthetic Dentistry
Past ADI Technical Representative (2 terms)
Fellow of the College of General Dentistry
These roles reflect Steve's professional standing and active participation in shaping the future of dental technology.
Commitment to Education and Collaboration
Steve's dedication to the dental community extends beyond the lab. He regularly participates in dental events around the globe, where he engages in learning and sharing knowledge.
His involvement in various dental organisations highlights his commitment to collaboration and education in the field.
Key Areas of Expertise:
All facets of restorative dentistry
Advanced digital workflows in dental technology
At Nexus Dental Laboratories, Steve leads a team at the forefront of dental innovation, offering solutions that transform patient care.